Saturday, May 6 may have been the day of the Kentucky Derby, but it wasn't the only horse race in town, as 307 Horse Racing partnered with the Casper Senior Center to present "A Night at the Races."
This event is the Casper Senior Center's primary fundraiser throughout the year, and those in charge of the event determined that there could be no better partnership for the night's festivities than with 307 Horse Racing.
The partnership was an obvious one, really. 307 Horse Racing is, as their website states, "all about the business of horse racing and investing in Wyoming." The company's biggest goal is to "invest in and build up Wyoming's live horse racing sport and its off-track betting outlets."
It would make sense, then, that if the Casper Senior Center were going to put on a horse race–themed event, 307 Horse Racing would make the perfect partner.
"Our new executive director, Aimee Ottley, joined us last year from Uinta County," said Rae Appel, the administrative director for the Casper Senior Center. "She was the executive director at the Evanston Senior Center for a few years and just moved here and was introduced to Kyle Gamroth, who comes to us from CPU. They do all of our IT stuff."
Gamroth, a member of the Casper City Council, is also a part of the 307 First organization, and he put the CSC in touch with 307 Horse Racing.
In addition to sponsoring the cash prize for 'Best Hat', 307 Horse Racing also offered up Gamroth to serve as a "jockey" for the night's festivities.
"Aimee asked me to help by being a jockey for the event," Gamroth shared. "It sounded like a fun event and I'd never taken part in it before, or even attended, so I went ahead and agreed to do it. It was a bit of a surprise to me up until the night of the event. I didn't really know what to expect or even what was going on, but she had cute little costumes with jockey hats and vests."
The "horse racing" part of the evening consisted of Gamroth, Casper Vice Mayor Ray Pacheco, Cyndi Brainerd, Jaime Loveall, Laramie Cumings, and Crystal Bratvold dressing up in the aforementioned costumes to, well, "ride" stick horses.
"We do stick horse races," Appel laughed. "So we get members of the community to act as jockeys; we give them funny little names and write funny little fake biographies for them. And people get to sponsor the 'horses.' We did four races this year, with six horses in each race. So we sold 24 horses."
Appel said that part of the benefit of purchasing the horse was that they then got to name said horse. Participants could purchase "Betting Bucks" to place wagers, or bids, on the horse races and winners would receive raffle tickets for various prize packages that were donated by different businesses and individuals in Natrona County.
The "Night at the Races" fundraiser took place at the Ramkota Hotel in Casper on Saturday, May 6, and, in addition to the horse races, there was also a sit-down dinner, a Kentucky Derby Hat contest and more.
The fundraiser was an incredible event for the Casper Senior Center. In fact, it's their biggest event of the year. The total amount raised isn't known just yet, but Appel stated that she believes the amount was in the thousands.
The evening was, for all intents and purposes, a resounding success. And it showed just how vital local organizations are to Casper, Wyoming and beyond!
"The whole reason I joined Computer Professionals Unlimited was because it was a part of the 307 First family of companies," Gamroth said. "The whole vision of supporting Wyoming businesses and making sure that folks who are selling their businesses are selling them within the state — that all really resonates with me."
It resonates with many people, as a matter of fact. 307 First and all of its subsidiaries exist to keep money within the state of Wyoming, but also to highlight and spotlight local businesses who are doing important work. The Casper Senior Center is one of those businesses.
"I would say that the services we provide are vital," Appel stated. "One of our main programs is that we provide one daily meal, Sunday through Friday, to seniors. Our meals are specifically designed and approved by a registered dietician. And for some of our seniors, this is the only meal that they eat in a day. Our main mission is fighting food insecurity for senior citizens, because they are one of the most marginalized portions of our population, as far as food security."
The work that CSC does is extremely important, which is why fundraisers like "A Night at the Races" mean so much to the nonprofit organization.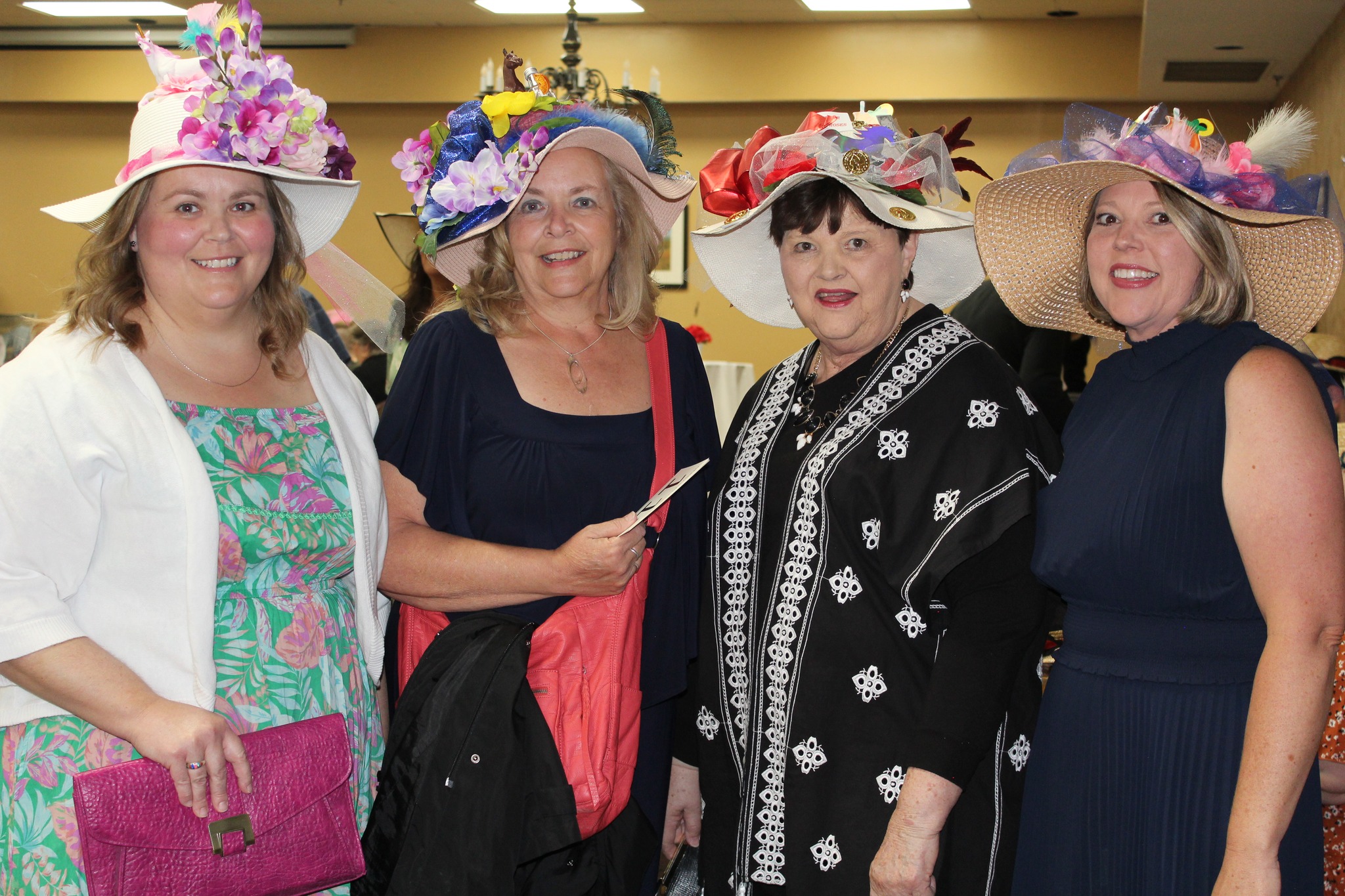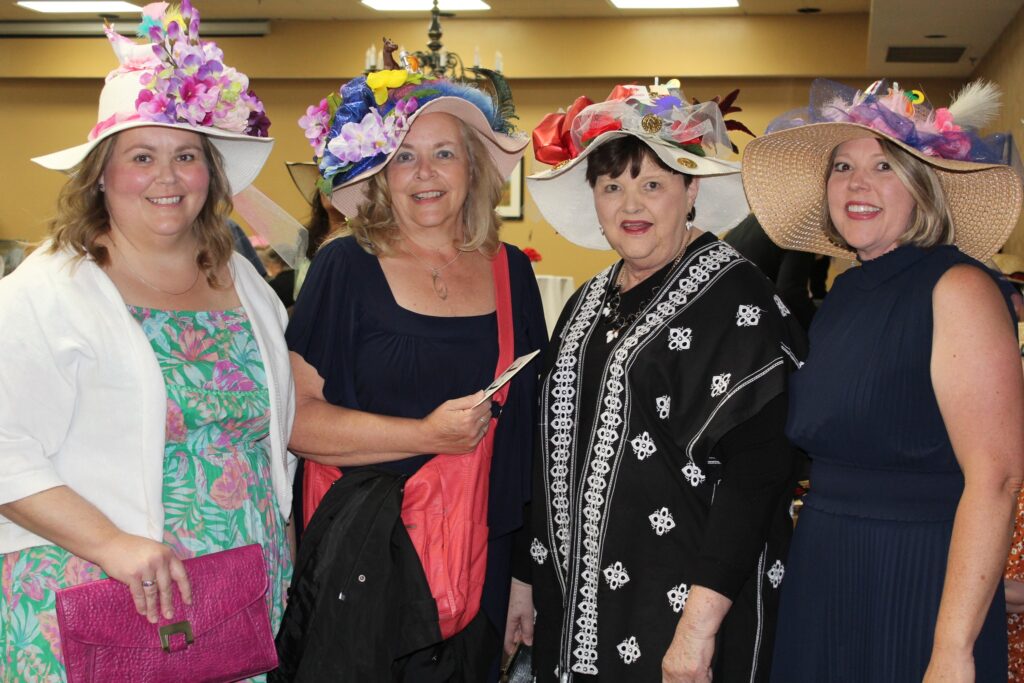 This event was a perfect example of community organizations coming together to lift each other up, to shine a spotlight and, most importantly, to ensure that the members of our community continue to be taken care of as much as possible.
"Part of the reason why I joined this company was because of the vision of building up Wyoming businesses," Gamroth stated. "It's been incredible to see these companies doing things to contribute back to the community, not just siphoning profits to some CEO who lives on the east coast. These businesses care about each other; they care about the community. And I joined this company because of that 307 mantra and how they prioritize the community."
The partnership between 307 Horse Racing and the Casper Senior Center was a match made in heaven on this night. It represented the partnership that 307 First wants to cultivate with all local businesses and organizations. It was a night to laugh, a night to play and a night to raise money for a very important cause. It was, in fact, "A Night at the Races."
PAID FOR BY 307 HORSE RACING
This article is a promoted post. The views, thoughts, and opinions expressed in the text belong solely to the organization that paid for the article, and do not necessarily reflect the views, thoughts or opinions of Oil City News, its employees or its publisher. Please fill out this form if you would like to speak to our sales department about advertising opportunities on Oil City News.