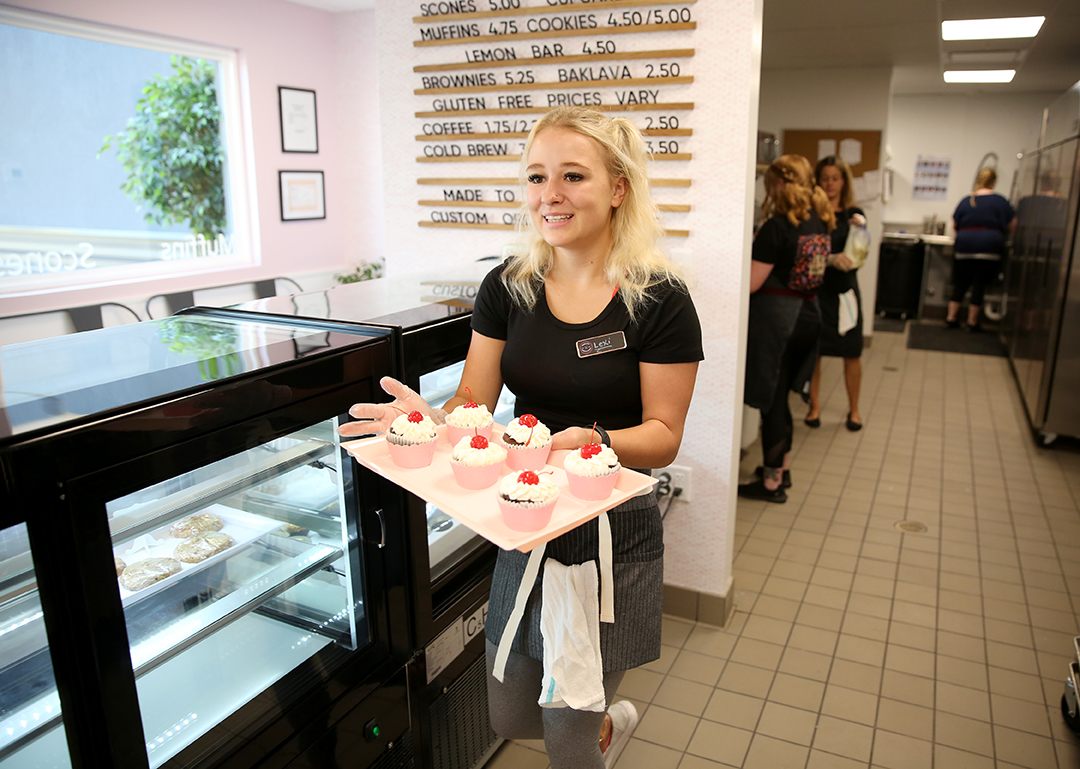 CASPER, Wyo. — The sweet smell — and look — of success is on full display at Wind City Sweets & Treats's new storefront location.
Owner Lisa Dodds says she's been working toward this point since starting the baking business in her home kitchen six years ago.
"That was always my goal; in fact, I'd like to open a second location as well," she said.
Article continues below...
Dodds has built the business in steps, first by moving from her own kitchen to the commercial kitchen in Gruner Bros. Brewery, where she also made fresh pretzels for beer customers. Eventually she worked out of another rented kitchen, taking custom cake and baked orders while supplying area businesses with scones, cookies and other sweets.
Her worked actually picked up during the pandemic last year as people stayed home and ordered more comfort food to go, she said. However, her desire to expand into a storefront was temporarily put on hold.
Eventually she found the space at 613 W. Collins Drive, which was right next to Grab and Go Gourmet and available for a complete custom build-out. So, like Grab and Go did for their new space last year, she hired Tandem Design + Build to design and construct her dream store.
The bright and modern design concept by Tandem's Lauren Griffith took some convincing, she said.
"I never liked pink before, so when she showed me the color scheme I was really reluctant," she said. "But it all came together and I couldn't be happier. We get compliments on it all the time."
Aesthetics are only some of the ingredients needed for a baker's storefront. The other is technology, and for the first time Dodds was able to order exactly what she wanted.
"I wanted state of the art, top of the line and everything brand new," she said. "In a baker's world, when things aren't at consistent temperature or aren't working correctly, then that's a huge fail." The new ovens are designed specifically for baking and are digitally controlled for consistency and accuracy. "The quality of our products has improved," she said. "They're awesome, it makes a big difference."
Moving from a to-order to a storefront model since opening over the past month has been challenging, but Dodds says she's getting a sense of what customers expect and is quickly adapting. In addition, she still offers a wide variety of gluten-free products as well as some vegan sweets. On top of that, she will still take custom orders.
The location is a quick walk from Natrona County High School, and just across the street from the new government office building now under construction. She believes the spot will make the perfect recipe for walk-in traffic later this year.
"We're looking forward to getting even busier," she said.
---
Wind City Sweets & Treats is located at 613 W. Collins Drive. Operating hours are Monday through Friday from 7 a.m. to 4 p.m., and Saturday from 7 a.m. to noon.