CASPER, Wyo. — Casper City Council council candidates offered contrasting views of the city's fiscal priorities at a forum in Washington Park on Wednesday.
Some defended subsidies for the Ford Wyoming Center and recreation facilities as essential investments for attracting visitors and raising the quality of life of residents. Others felt that government should remain out of business entirely, and that those facilities should, at least eventually, stand on their own.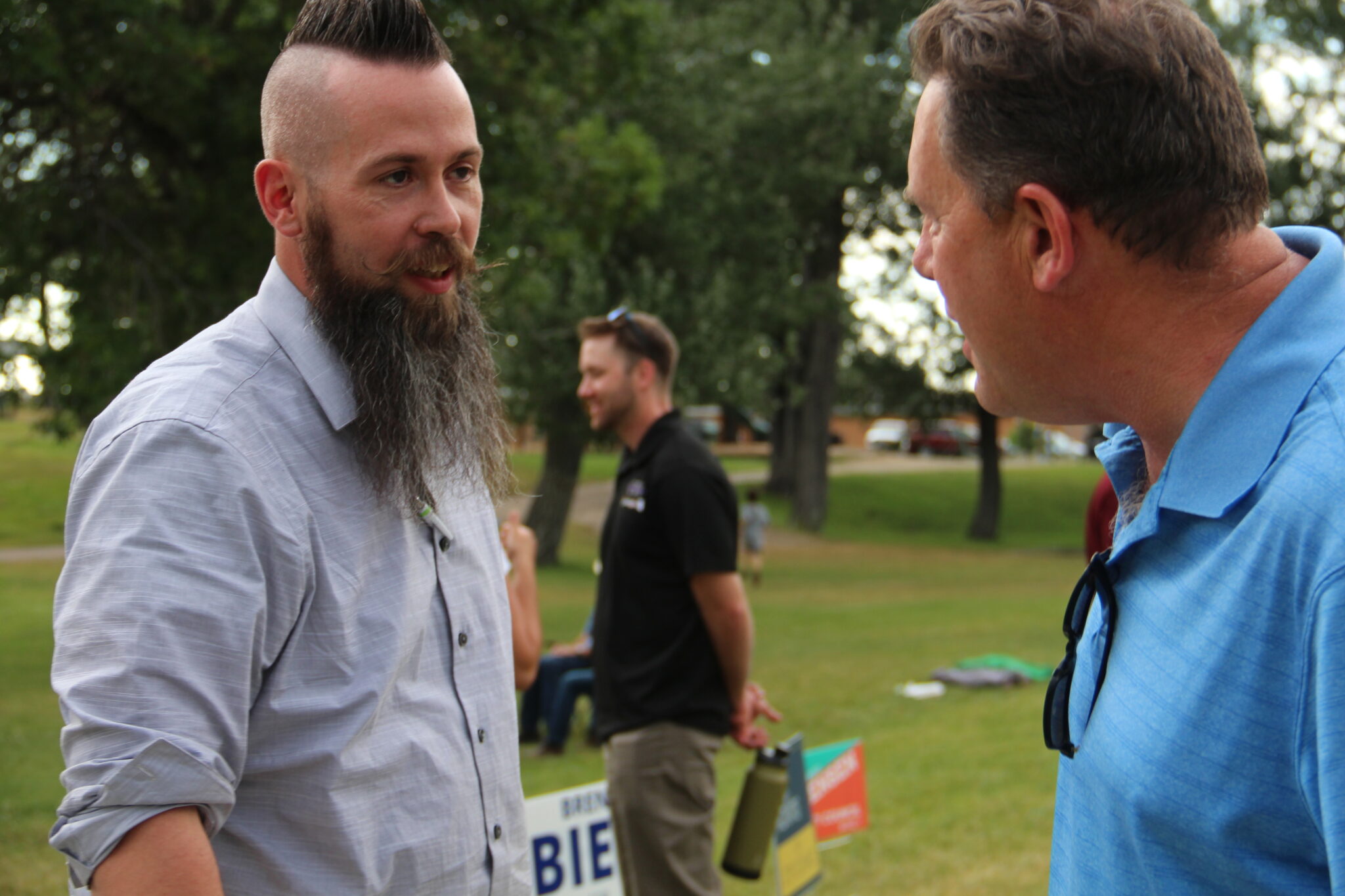 The discussion also comes as the city develops a one-cent proposal that focuses on fixing streets and aging city facilities and does not renew an open-call grant program for local nonprofits.
"I think the city council has done a fantastic job, especially the last couple of years, and I just want to be a part of it," said Ward II candidate Nikki Green, who owns a business managing home health care for the elderly and disabled. 
Ward II candidate Eric Paulson, a small business owner and former manager of the Children's Dental Clinic, said that the "left-wing ideology" he saw at the federal level was also encroaching on the city's priorities.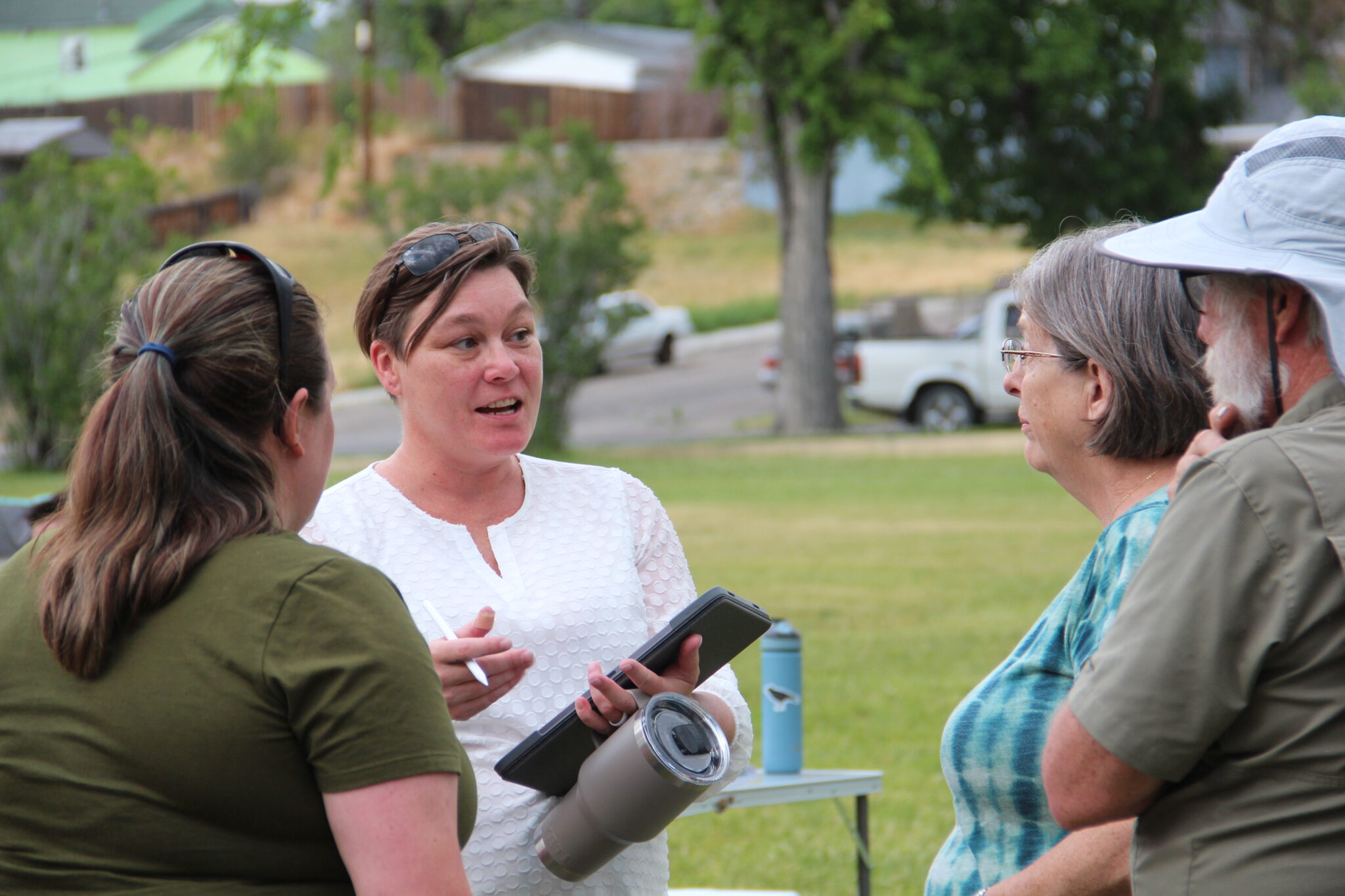 "The last four years has decimated your dollar bills," Paulson said.  "We need to stop selling out to nonprofits that don't support our conservative values."
Current mayor and two-term member Ray Pacheco stressed that compromise was an essential part of the council's process, which did not necessarily mean disowning one's values.
"The best thing I've seen in this council from the last eight years is the nine people with distinct backgrounds working together to make a difference for the community," Pacheco said.
Paulson and Green are running in Ward II against  Michael Bond, an administrator in adaptive education, and city Building Official Dan Elston, who did not attend.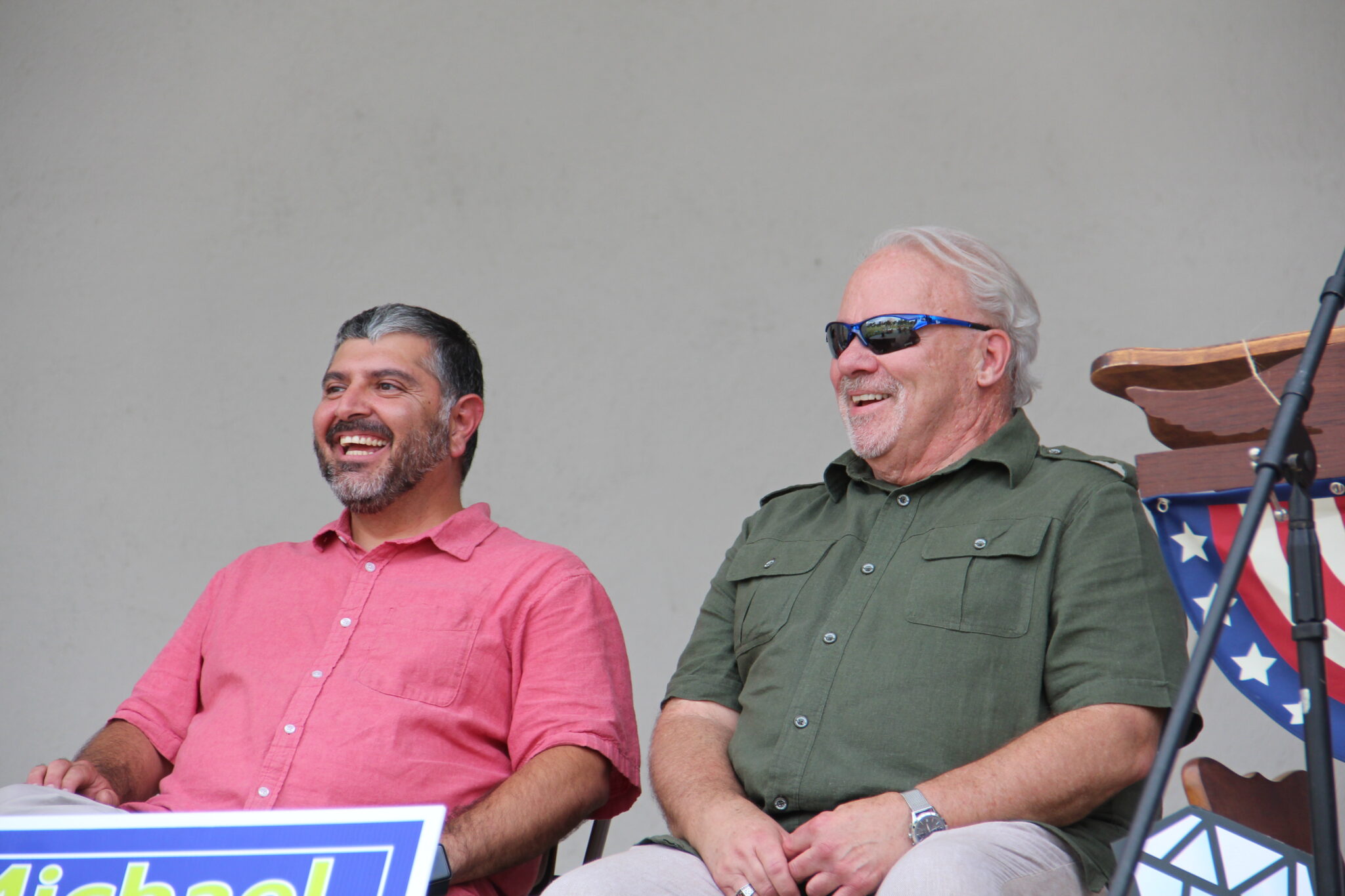 Bond said he also brings experience in managing budgets from serving on nonprofit boards like those of the Nicolaysen Art Museum Self Help Center.
"I've done the things that I'm advocating the city council needs to do," Bond said.
Pacheco is defending one of two expiring seats in Ward III. Brandy Haskins, an HR and financial manager for Rocky Mountain Infectious Diseases is also running, as is retail manager Woody Warren, who shared Paulson's leeriness of public-private partnerships and subsidies. Ward III candidates Trevor Mahlum and Ray Amadio did not attend.
In Ward I, council appointee Jai Ayla Southerland is running against Gena Jensen, John M Minchow, Dennis Rollins, and Travis Van Hecke.
Jenson, executive director of National Historic Trails Center and member of the Chamber of Commerce, touted her experience in networking and advocated for continued partnerships with business leaders.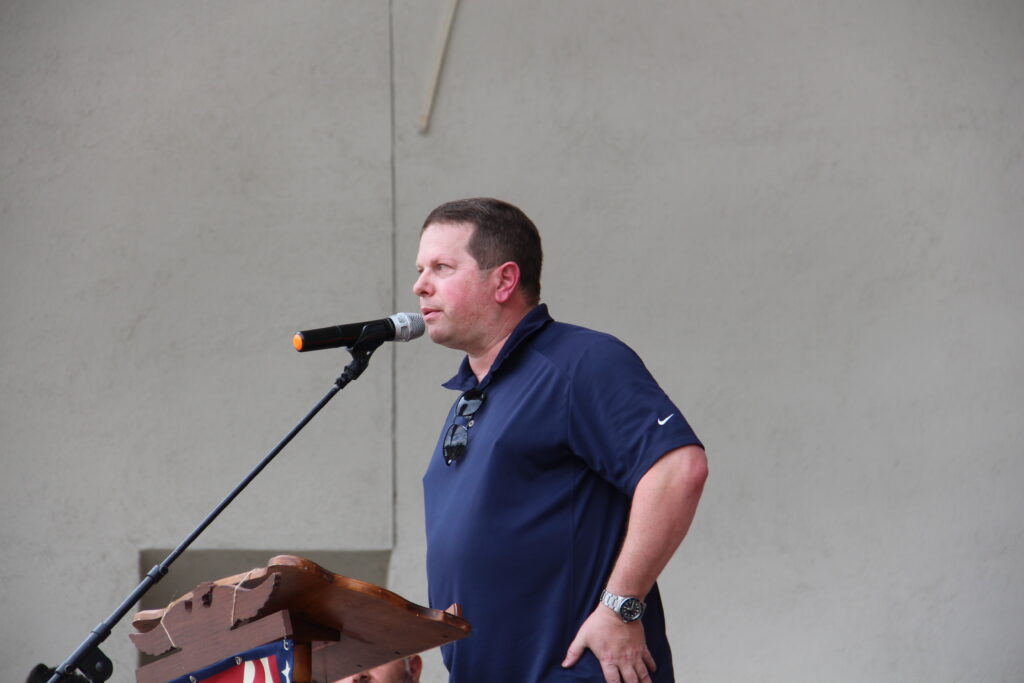 Rollins, a noted documentary and feature filmmaker who has chronicled food banks and nonprofits, said one his priorities was to address food deserts like the one in North Casper.
Travis Van Hecke, a West Point graduate, Iraq war veteran, and Moser Energy Systems account manager, said the city should look to attract tech to offset the county's reliance on oil and gas. 
Southerland and Minchow were not in attendance.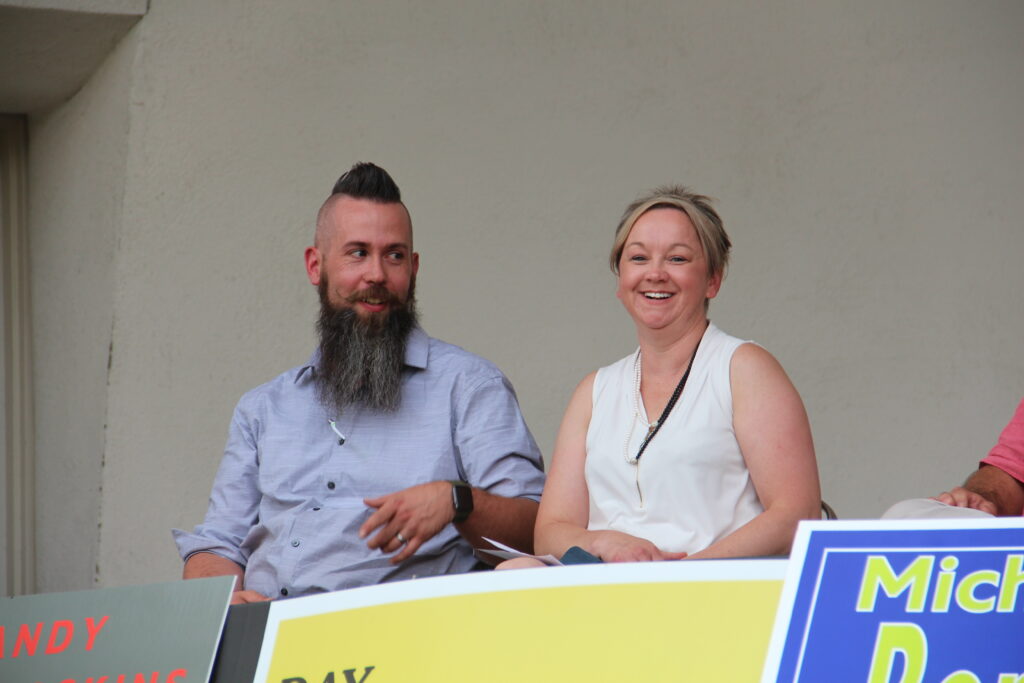 Ford Wyoming Center and recreation subsidies:
The city is in the final stages of renewing its contract with OVG 360 (formerly Spectra) for management of the Ford Wyoming Center and concessions at the Hogadon Basin Ski Area. Discussions have also arisen about the cost the city incurs running public pools, though there is no formal proposal to close any of them.
"We need those subsidies because they are amenities and they are the driving force of economic development and tourists coming here," Jensen said.  "Those are for you."
She added that renewing the optional fifth-cent tax was essential to maintaining services that would keep Casper attractive to businesses. "You want pools? We need to vote 'yes' on that tax."
The city says that the FWC brought about $25 million into the Natrona County economy in 2019. Renewing the contract, which would cap the city's commitment to $994,919 in annual losses, was a "no-brainer," Pacheco said.
Paulson and Warren said the FWC and Hogadon should eventually stand on their own, and Paulson added that he felt there was slick, elitist feel to the FWC renovation study proposed at council this week.
"It does not look like Wyoming," Paulson said.
Rollins said he supported subsidies for the FWC, but thought they could be reduced if the facility was used more between major events. 
One-way conversion on Durbin, Wolcott:
Candidates also discussed the city's consideration of converting Wolcott and Durbin streets downtown back to two-way streets. Pacheco said he agreed with Casper Area Metropolitan Planning Organization's proposal and said the cost would only increase the longer the city waited.
"I'm definitely for it, because I think it would drive more traffic to that area," Pacheco said. Van Hencke agreed.
Warren and Haskins said that it was too low of a priority for the city's current fiscal situation. 
"We've got bigger fish to fry right now," Warren said. Paulson said he'd want to hear more public input on it. 
Jensen, a committee member of the Downtown business Association, said that its membership was split 50/50 on the proposal, and that none would be happy during construction.
Rollins agreed converting would likely suit out-of-towners, but it was a low priority for him, even as an everyday user. "It really is not impacting me, 'one-way' or another," he said.