CASPER, Wyo — Resources on the Cameron Peak Fire in Colorado have been diverted in recent days to shore up defenses around the Colorado State University Mountain Campus and other nearby assets as strong winds push the fire east along drainage topography.
The fire's spread to the southeast prompted evacuations for residents and business owners in:
Monument Gulch, 
Pingree subdivision, 
On Buckhorn Road (44H) to County Road 27 (Stove Prairie Road)
Troy Mueller, operations sections trainee, said that burn operations had backed the fire away from Colorado State Forestry campus Friday. However the fire was expected to continue burning east Saturday as critical fire weather conditions extend into next week.
Article continues below...
Overnight gusts are expected to reach over 70 mph on the ridge tops and 50 mph in the valleys, Mueller said during an incident command update Saturday.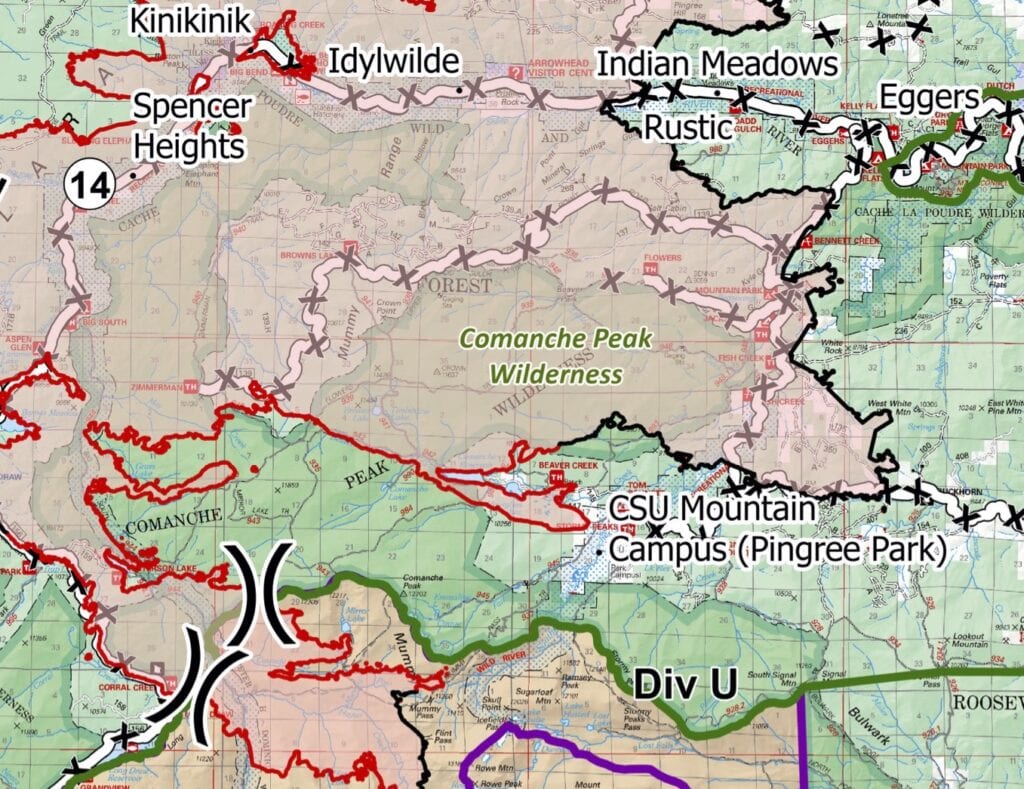 The area "has been a concern for us for quite some time," said John Norton-Jensen, planning ops trainee, on Friday. He said the fire activity was putting out a lot of heat in very steep, largely inaccessible terrain with dense forest, much of it stricken with beetle-kill and ready to burn. 
Crews had been installing structure protection measures for at least the last 2 weeks in these areas, command said. Heavy equipment has been used to improve fire lines and clear nearby fuels, and water pumps and heat deflecting shields have been installed on and around structures.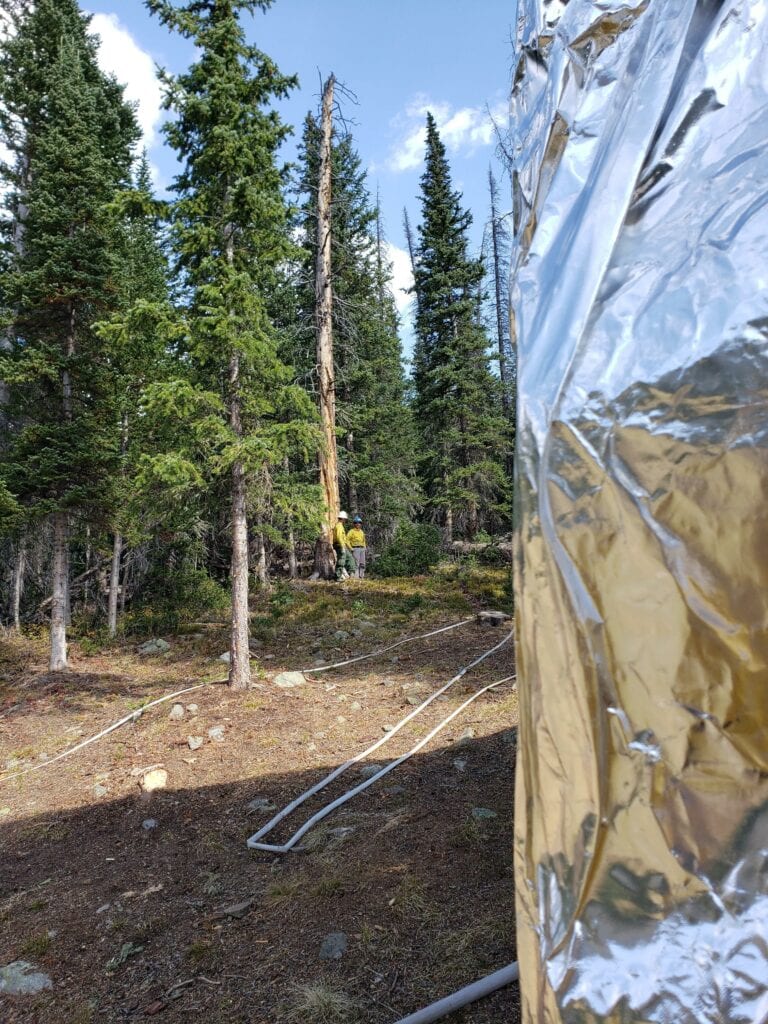 913 personnel are on scene and 3 shifts provide 24-hour coverage improving lines, monitoring and patrolling burned areas, and mopping up hot spots. The fire has burned 133,884 acres as of Saturday morning, and is at 44% containment.
Another priority area is on the northern perimeter, where there are structures at risk, but command expects more containment to put on the line in the coming days.
Aerial resources including a large air tanker and helicopters dropped retardant to further defend the structures around the forestry campus, including the Lutheran Church Camp.
The daily live update from Incident Command is scheduled for 7:30 pm Saturday.