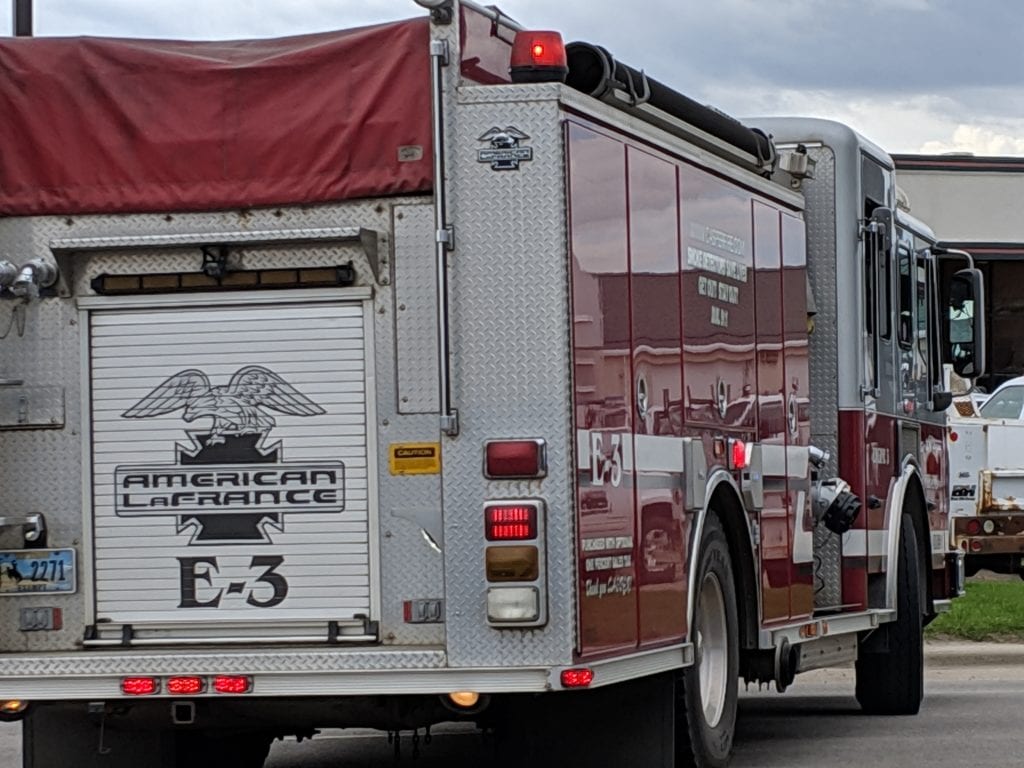 CASPER, Wyo. — The Casper Fire-EMS Department received some mutual aid from the Evansville Fire Department when responding to a wildland fire near Lake McKenzie on Wednesday.
Casper Fire-EMS Engineer and Public Information Officer Dane Andersen said during a Friday morning briefing that when units arrived on scene Wednesday, they discovered a single tree on fire.
He said that the fire is suspected to have been caused by fireworks. While firefighters were able to keep the fire from spreading beyond that tree, Andersen noted that fireworks continue to pose a danger.
Article continues below...
"Even now, even with the moisture that we have been having, for sure fireworks can still pose a danger in igniting and contributing to the spread of wildland fires, so that's the lesson to be learned there," he said.
Andersen, who provided updates on Friday regarding Wednesday activities because Captain and PIO Patrick McJunkin has been on vacation, said that B Platoon went on 29 total calls for emergency service on Wednesday.
The wildland fire that was likely caused by fireworks was the most significant incident crews responded to on Wednesday, according to Andersen.
B Platoon crews conducted some training along with Mills Fire Department crews on Wednesday, something C Platoon crews plan to do as well on Friday. More inspections of local businesses also took place on Wednesday.
The Friday morning briefing can be accessed via the City of Casper Fire-EMS Department's Facebook page: