CASPER, Wyo. — Bridger Valley Fire and EMS responded to a rollover crash on I-80 near milepost 51 on Sunday evening, according to Uinta County Fire and Ambulance.
The driver of the semi truck had become entrapped in the cab as a result of the rollover.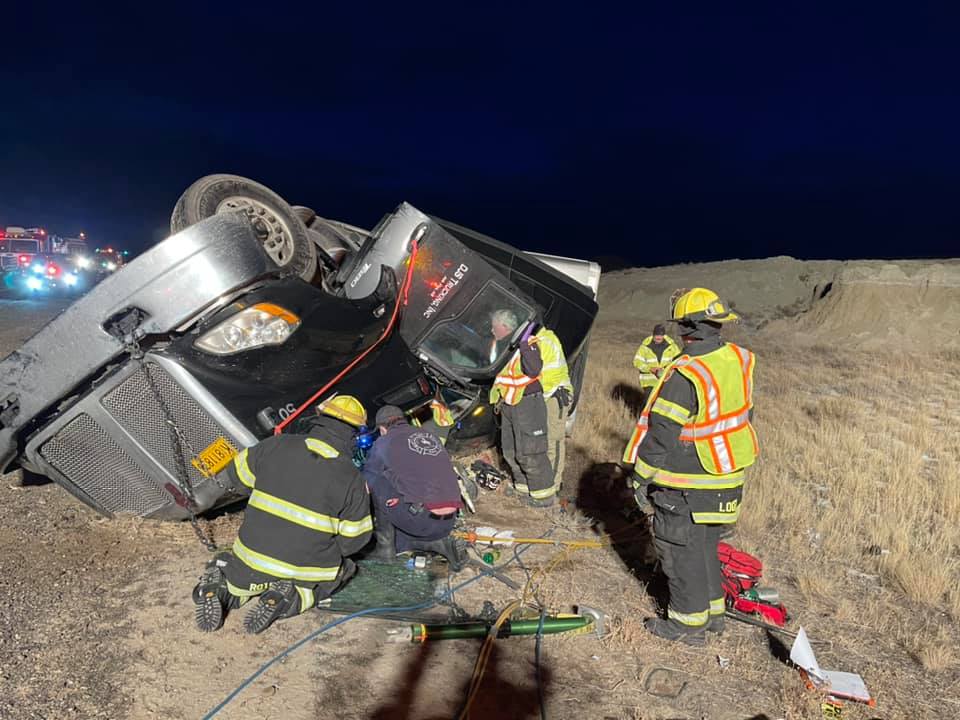 "The fire department worked hard for approximately 90 minutes to free the driver, who was then transported to Evanston Regional Hospital for injuries sustained in the crash," Uinta County Fire and Ambulance said. "Great teamwork by everyone in this complex rescue."
The Wyoming Highway Patrol is investigating the crash.