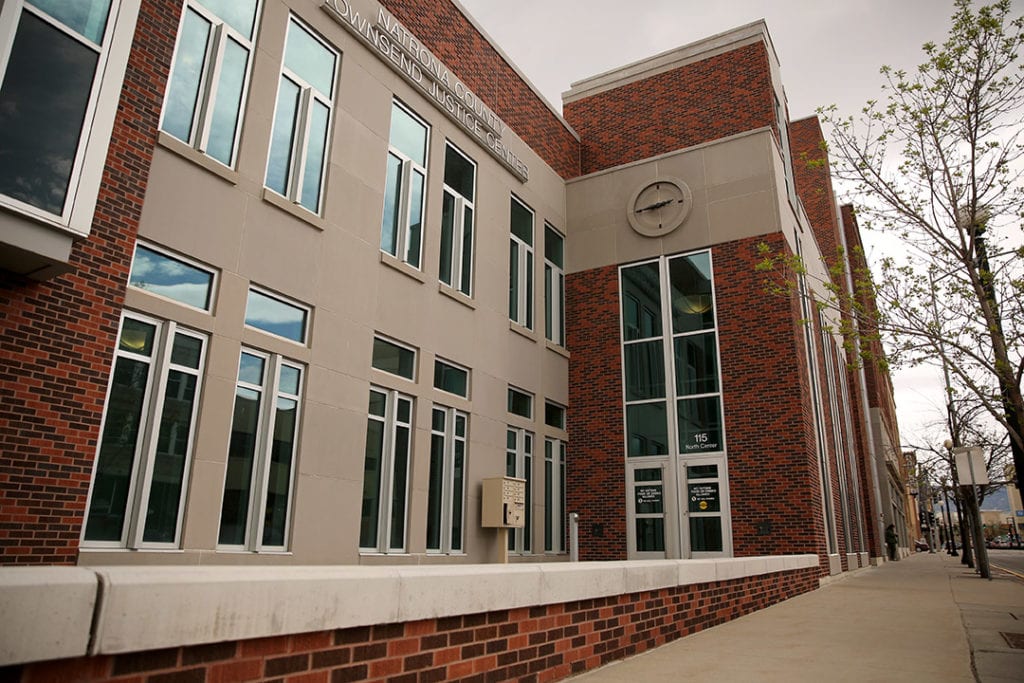 CASPER, Wyo. — A Casper man facing accusations that he recorded multiple videos of people using the restroom at a restaurant where he used to work has changed his plea in the case.
According to documents filed last week in Natrona County District Court, Douglas Michael Dickey entered a guilty plea to four felony charges of Voyeurism. Fifteen other counts of Voyeurism were dismissed by the State of Wyoming.
Dickey had originally entered a not-guilty plea to all nineteen counts and had been scheduled for trial in summer of 2021 on the charges. However, District Court records show that Dickey made a change of plea on four of the counts on August 6, 2021.
Article continues below...
Wyoming Statute says that each charge carries a potential penalty of up to two years in prison, a fine of up to $5,000, or both.
A Casper Police Department investigation into the case began after an employee of a restaurant where the suspect was also employed reported finding a cell phone in an unattended cleaning supply caddy in the restaurant's women's restroom. The employee told investigators that the phone was secured inside of an improvised device that hid the screen. The phone reportedly appeared to be recording video.
A search warrant for the suspect's property and Google account was obtained and yielded eighteen videos that appeared to be taken in a women's stall of the restaurant.
60-year-old Dickey was taken into custody on Feb. 25, 2021 and made his initial appearance in Circuit Court on February 26. 
"Dickey's face [was] also observed when he started the recording of the video," detectives write in the affidavit. "Setting up his cell phone by placing it next to the toilet and covering the cell phone from his victims. The videos also showed Dickey wearing his [uniform] and his employee name tag. Each of the videos ended with Dickey looking into the cell phone as he recovered the phone and ended the recording."
Police say that the video footage included nineteen women of varying ages disrobing and using the restroom. Investigators also note that two of the victims appeared to be juveniles.
Oil City has requested comment from the corporate headquarters of Denny's restaurants, as the brand was identified in court documents. An official statement was never given. However, a preliminary statement sent identified the restaurant as "separately owned and operated as a franchise location."
Jail records show that the suspect is currently out on bond. He is expected to be sentenced at a later date. A pre-sentence investigation was ordered in the case on August 18, 2021.
All of those cited or arrested are presumed innocent until convicted in a court of law.