CASPER, Wyo. — The disposal of approximately 1,000 wind turbine blades at the Casper Regional Landfill will generate an estimated $675,485.
The disposal project began this summer and is expected to conclude in the spring, according to Casper Solid Waste Division Manager Cynthia Langston.
Instream Environmental, LLC., a company based in South Carolina is the company requesting permits from the landfill to coordinate the disposal.
The disposal of the wind turbine equipment is $59 per ton, the landfill's special waste disposal fee approved by the City Council.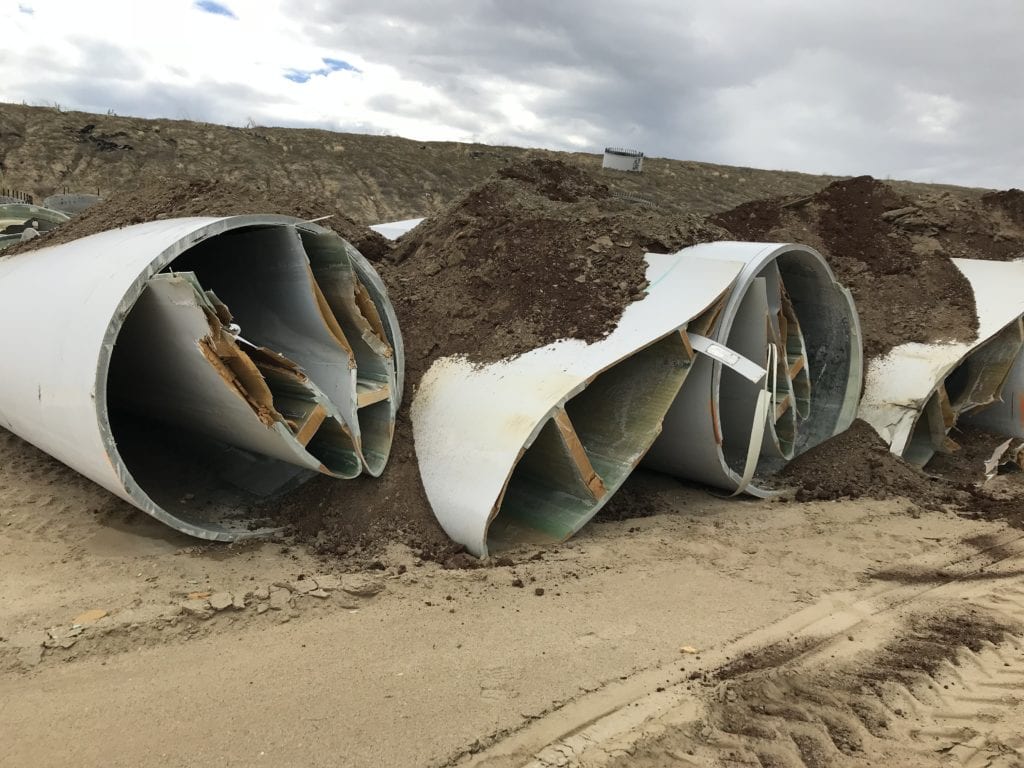 90% of wind turbine material is recyclable, according to Langston. Only the blades and the motor housing are non-recyclable because they are made from fiberglass.
Instream Environmental did not respond immediately to Oil City's request for comment on Thursday, Aug. 1, so it is unclear the exact lifespan of these specific blades.
But a spokesperson for the United States Department of Energy said the lifespan of most blades is 20-25 years.
They also pointed to this National Renewable Energy Laboratory article which states that new thermoplastic technology could soon allow even the blades to be recycled and produced at lower cost.
The revenue from the wind blade disposal project will help keep rates at the landfill low.
"Casper Regional Landfill rates increase approximately 2% every two (2) years and we have very low rates compared to other landfills in the state," a fact sheet provided by Langston says. "Our special waste projects generate on average $800,000 in revenue per year to make it possible to keep our rates low."
The blades are being stored in unlined construction and demolition cell space, since fiberglass is "one of the most inert (non-toxic)" materials disposed of at the landfill.
"Petroleum Contaminated Soil & Asbestos Containing Materials are the most common special wastes we receive for disposal," the fact sheet adds.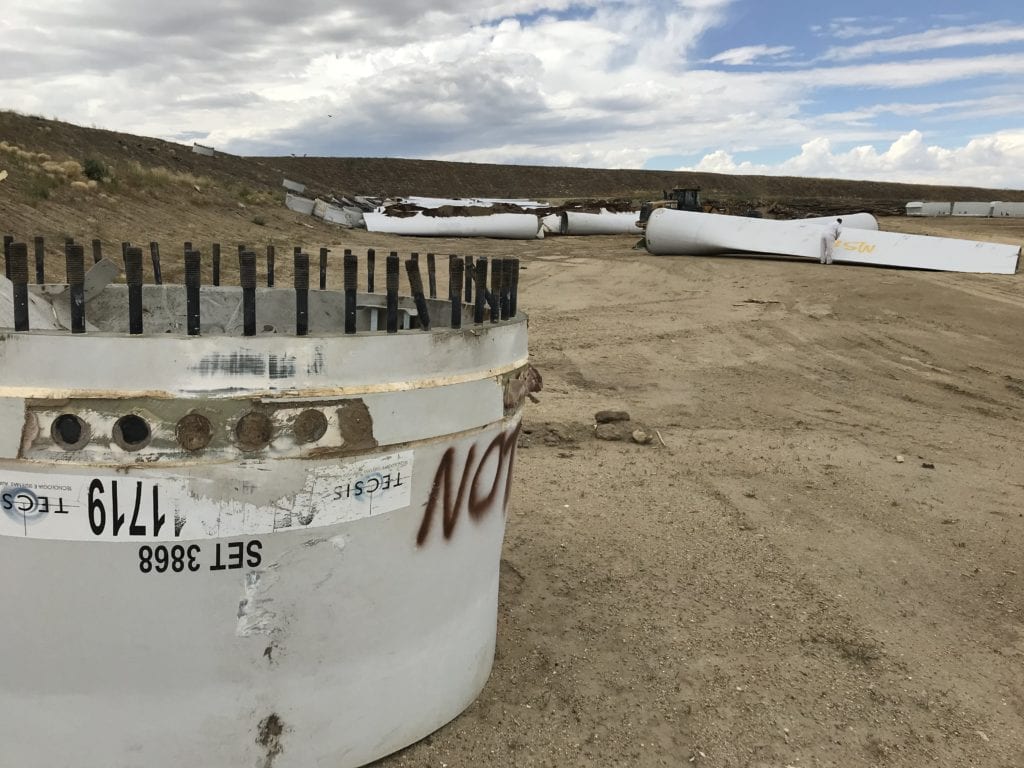 Each blade takes up about 44.8 cubic yards of space to store. The total project would use a maximum of 448,000 cubic yards of space at the landfill.
The landfill has a total of 2,606,300 cubic yards of construction and demolition cell space which is expected to be filled in 2073.
It also has 10.25 million cubic yards of lined landfill space, which is estimated to be full in 2041.
"City staff are planning to amend our permit to add another 10 million cubic yards of landfill space in 2020," Langston's fact sheet adds.