CASPER, Wyo. — "The horse racing industry was dying in the mid-2000s," said Kyle Ridgeway, the chief financial officer of 307 Horse Racing in Casper and other cities in Wyoming.
The Derby Club is the brand name of the new gaming parlor for off-track wagering on horse races that also functions as a restaurant, bar, liquor store, and entertainment hub. This classy joint just opened at their new location at 739 N. Center St. The legal side of the company is called 307 Horse Racing and was founded by Jack Greer.
They purchased the building from C85 Pump Room in December 2021, and they opened with brand-new gaming consoles and a remodeled interior Saturday, March 12, 2022.
This is not their first location, as their home base is in Gillette, Wyoming. While they have been working on the location in Casper, they have also opened a location in Sheridan and are seeking facilities in Cheyenne and Rawlins. Managing so many endeavors at once seems daunting; however, Ridgeway say that the process has been fairly quick and they've been able to set up facilities in 90–120 days. Moreover, the more facilities come online and linked, the larger the jackpot gets.
This progressive company is about more than just the gaming machines that you see inside.
As you walk in, you are greeted by a staff of professionals that will make you feel immediately at home. The location of the Derby Club in Casper has had many lives, including stints as the Poor Boys Steak House and C85, but now it is a place like no other in Casper.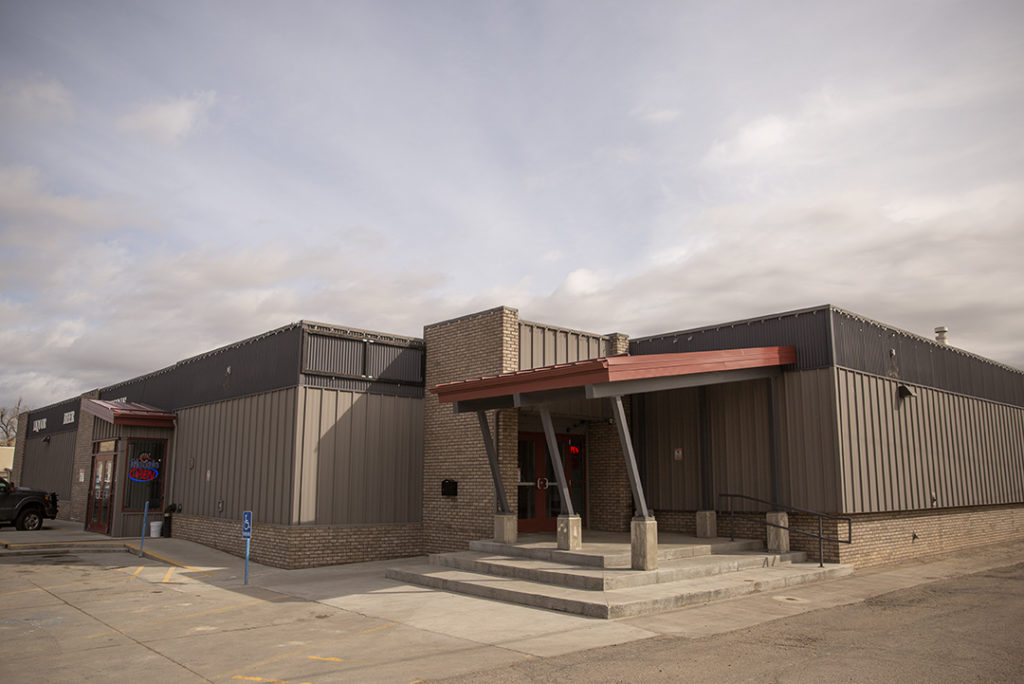 Ridgeway was excited to note that the Derby Club offers a space for a very diverse group of people. He has seen people from all walks of life — even people who traveled to Casper just for the business's opening day. The atmosphere is welcoming and exciting for everyone.
Ridgeway says that while the company is primarily a gaming parlor, they are aiming to create a space that has many other amenities as well, including a restaurant and lounge, a bar, and an entertainment venue. In addition to their luxurious inside, they also have an outdoor space they want to use for bands and other entertainment when the weather cooperates.
Their full restaurant is run by head chef Matt Grosvenor. He has been working to perfect the menu for the last five months. Grosvenor got his start at none other than Poor Boys. He then moved around, working at the Fire Rock and then moving to Oregon, to Denver, and back to Casper to help start Rib and Chop.
His talent as a chef is so renowned that he does not apply for jobs — he is called by companies. His dream for the Derby Club is to make unique food for Casper. He says he wants to "build something in Casper that's different. It's been the same for so long, steakhouse after steakhouse, and everybody just copies each other, and I'm not about that."
The Derby Club gave him the space to be creative, so he has based his menu and fun specials upon things that he likes. He even changes the menu for special occasions.
Today is St. Patrick's Day and he has whipped up a special treat. He has created some "traditional dishes with a special twist," including Irish sausage rolls, Shepherd's pie, and corned beef that is bathed in Guinness, and he's even added some Jameson to the whipped cream.
Now that you're sold on coming just for the food, what else can you do at the Derby Club? Play the machines! The state-of-the-art units can provide you with an experience that is unique to horse race wagering.
Ridgeway was able to explain how this kind of betting is legal in Wyoming by going into the history of horse racing. Horse racing and wagering has been around for centuries, and off-track betting has been legal since the '70s in Wyoming.
In order to create the machines, they have taken data from 50–60 years' worth of real horse races. This way, you have the opportunity to handicap your bet before you make your play on the machine, just like in a horse race, allowing you to have more skill in the game itself. This means that it's not just a random algorithm that decides if you win or not. Ridgeway also says that the payout is better than your typical slot machine.
307 Horse Racing is required to hold live horse races every year in order to operate these facilities. Every year, they have to have a minimum of 16 days of real races. Currently they are fulfilling this at the Cam-Plex in Gillette, Wyoming during the months of May and June, though eventually they would like to hold races in Casper as well.
As you look at the model, you may be wondering what sets the Derby Club apart from competitors. Kris Brown, the gaming director that oversees all of the locations, stresses that the biggest reason is that the money stays in Wyoming.
Brown says that their "mission statement is that we really want to come into wherever we're going into, call it Casper, and really become a part of that community and be supportive of any local charities or events that may be happening or going on in that community. We want to be a part of that and if we have the ability to to reach out and help with an event like that, we really want to be able to do that. That's important to us, to be able to give back to the communities that we're in. It is particularly important to us to keep our money in Wyoming — keep it local — and be sure to be supportive of Wyoming and be aware that that's really important, to keep all of this revenue in Wyoming."
Ridgeway adds that the Derby Club's competitors are owned by "basically Las Vegas operators," meaning the money is leaving the state, whereas at the Derby Club the money is constantly being shifted back into the state.
The Derby Club is a part of 307 First, which is helping drive Wyoming toward a "Think Wyoming First" mentality. Their mission is to drive awareness, advocacy and education around the importance of keeping funds local to help support and strengthen Wyoming-owned businesses and Wyoming's economy.
Keeping the money in Wyoming is a big part of why CEO Jack Greer started the business. He says, "Behind all the entertainment, there's a Wyoming horse business that benefits from the revenue. The money stays here in Wyoming, helping to pay for the breeding, training, riding and racing of our horses. There's also tax revenue to the state and municipalities, plus employment and other local economic benefits. It's great for all of us."
According to Ridgeway, "half of one percent of all the proceeds go towards horses and horse breeding in Wyoming, 1% goes directly to the city and county where the facility is, and the rest goes to increase the purses in the live races, which brings better horses, which makes it more entertaining. We can promote them and that keeps that industry alive."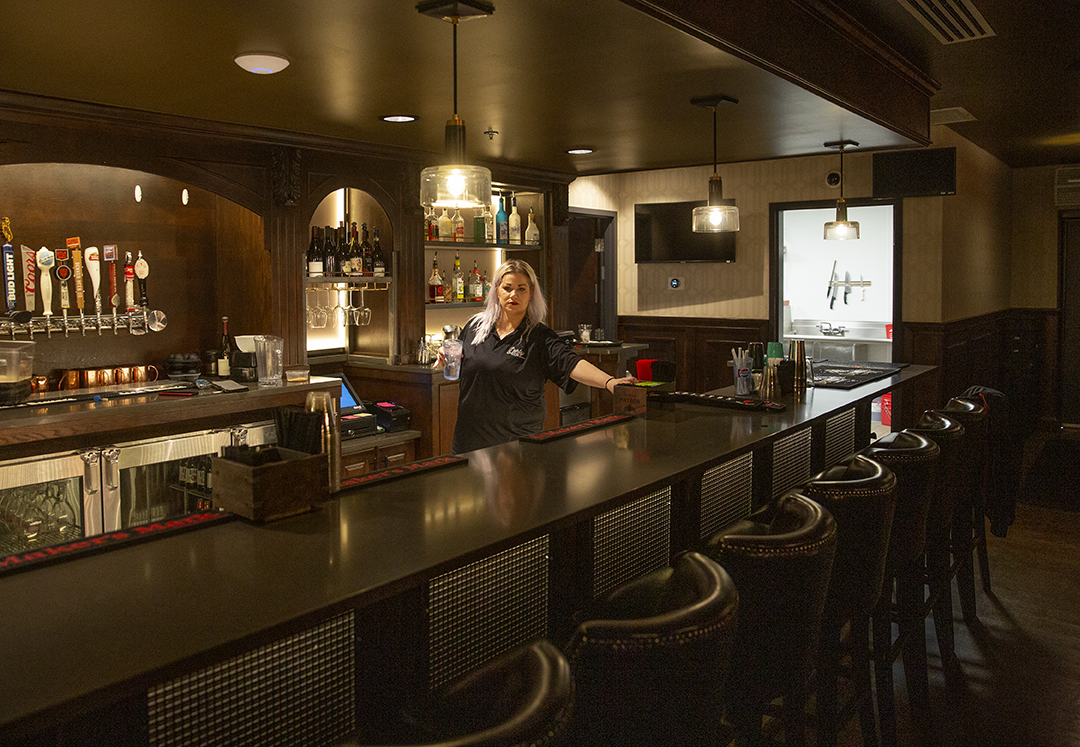 Ridgeway also broke down the misconceptions about the industry, saying, "The thing that everybody gets up in arms about these is, 'Oh, it's gaming and gaming is bad and it creates crime," and all these kinds of things. … It's all about when people start to understand the bigger picture. First of all, there's no crime happening here [in a place like this]." Moreover, according to Ridgeway, these misconceptions fail to account for the benefits, such as jobs and tax revenue, that these facilities create.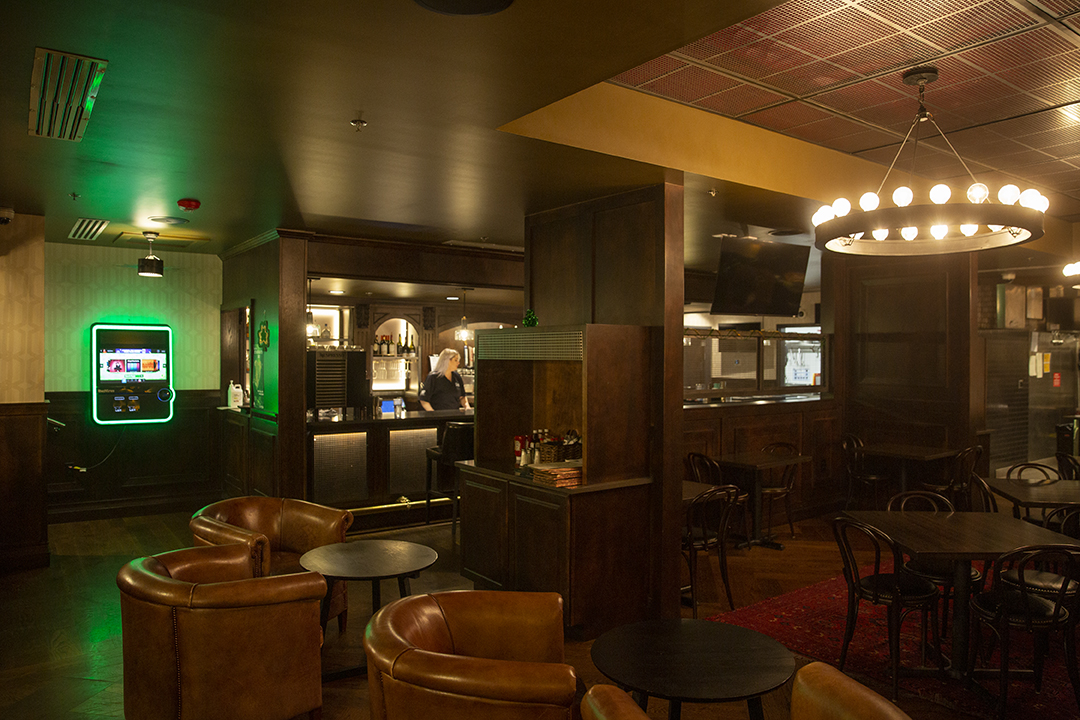 The Derby Club is open now, and is ready to be your destination not only as a trip into the past with their horse races, but also as a step toward the future with their gaming machines. Join them today for a traditional Irish meal with a twist, or stop in for other specials throughout the week. Come in for a drink at their lounge and be sure to look for upcoming events.
---
PAID FOR BY DERBY CLUB
This article is a promoted post. The views, thoughts, and opinions expressed in the text belong solely to the organization that paid for the article, and do not necessarily reflect the views, thoughts or opinions of Oil City News, its employees or its publisher. Please fill out this form if you would like to speak to our sales department about advertising opportunities on Oil City News.