Colten Davis and his wife Brittany discovered axe throwing on a whim after trying it out at Oil City Axe Company. They loved it so much that when the previous owners put the business up for sale, they decided to purchase it. This Saturday, they will be hosting the grand opening of the newly renovated axe throwing business, located at 801 N. Center St.
Colten, a real estate agent, and Brittany, owner of yard greeting service Card-My-Yard, have a passion for the Casper area and want to provide a family-friendly space with a unique activity that everyone can enjoy.
"We really enjoy being involved with the community and while realizing Casper doesn't have a lot of entertainment venues, we want Oil City Axe Company to be seen as a place to relax, throw some axes and just have some fun," Colten Davis shared.
After they purchased the business in August, the Davises spent the next few months making renovations to both the mobile axe trailer and the business on Center Street. Their mobile axe trailer has already made appearances at several events over the last few months, including Beartrap Summer Festival, 5150' Fest, Gruner Brothers Pig Races, and several birthday parties. The brick-and-mortar location has been renovated to include a visual facelift, more innovative throwing systems, and even a 200-inch projector TV screen that'll play big sporting events.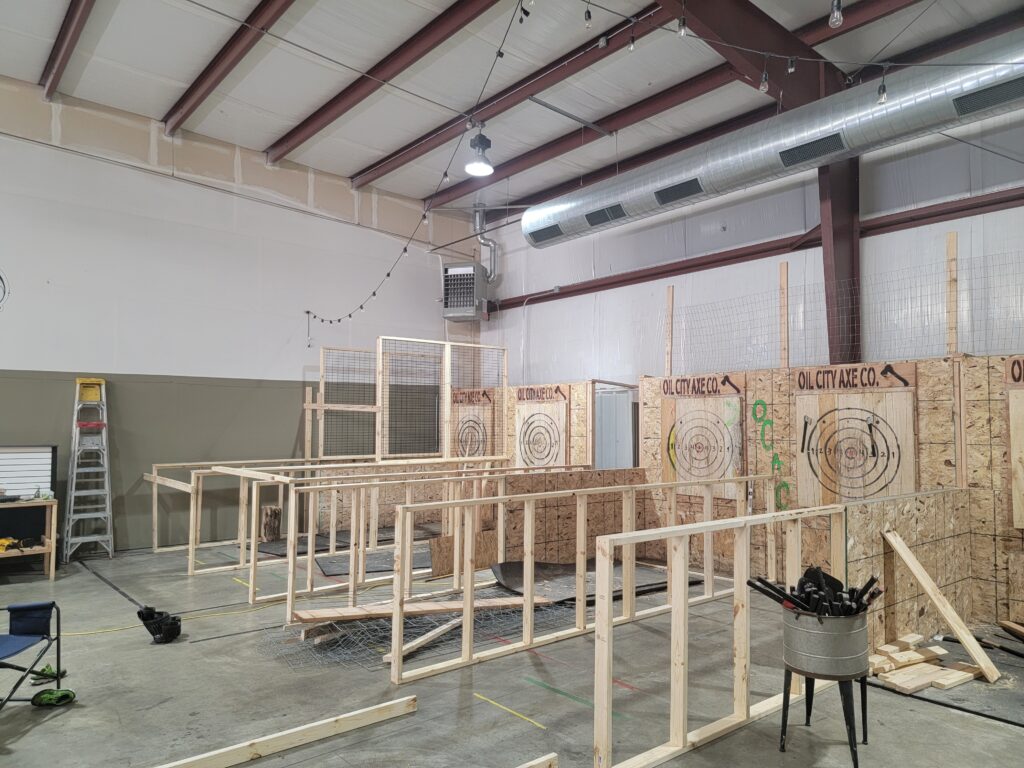 "All the lanes are completely new," Davis stated. "We also brought in a custom motion sensor throwing system that is the closest thing that you can get to Topgolf for axe throwing."
Looking forward, Davis wants to incorporate weekly food trucks on Friday and Saturday nights. He is currently working with local food trucks around town to get a schedule set up for this. Davis also wants to partner with local breweries to have some liquor and other alcoholic beverages available.
Along with the weekly food trucks, Davis excitedly shared that they plan to open rage rooms by the end of the year. Rage rooms are increasing in popularity across the country as they are a controlled space to relieve stress and break things, such as televisions or glass bottles.
"It's something the community has been requesting a lot and NOW IT'S COMING!! 100% coming," he said.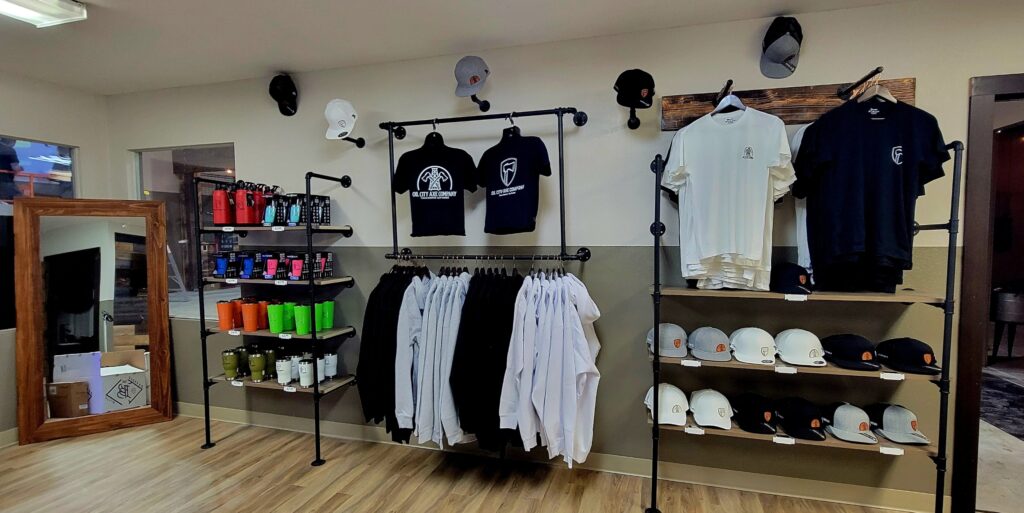 Axe throwing is the perfect activity for solo players, groups, families and friends of all ages. Anyone 6 years and older can partake in the axe throwing. Oil City Axe Company also offers private parties and despite not being open quite yet, they are already almost sold out for December.
More than anything, Colten wants Oil City Axe Company to be a space for families, friends and nightlife to gather, make memories, and just have a great time!
"My overall vision is to provide a venue for the community to have fun!" he stated. "We are looking forward to participating in local fundraisers, events, etc."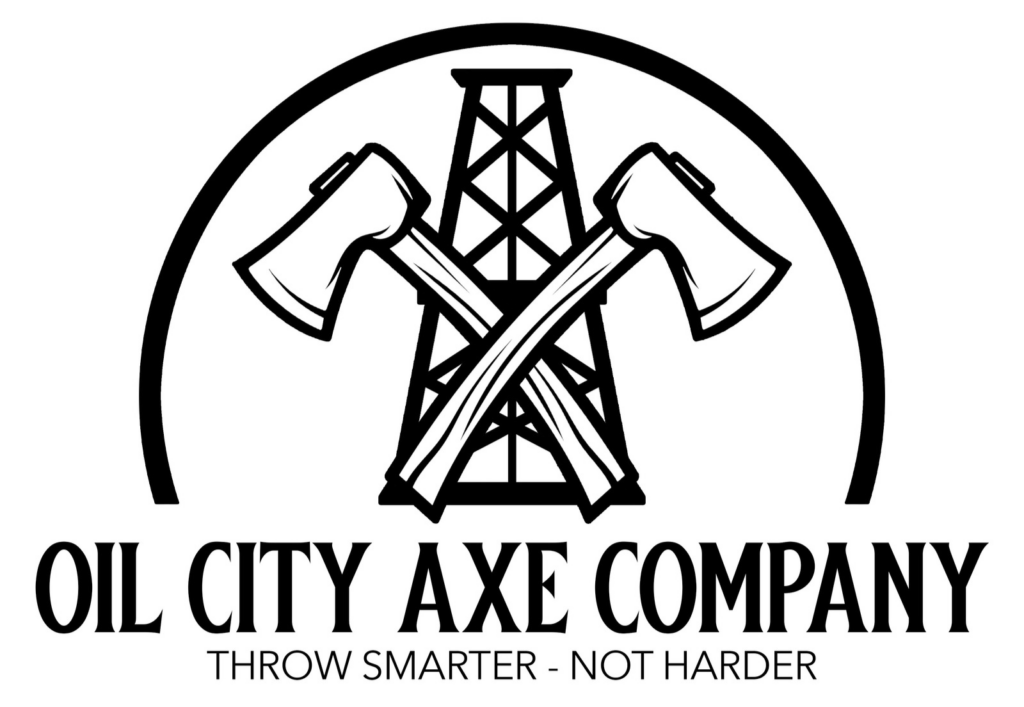 They are opening their doors at noon on Saturday, Oct. 22 for anyone who wants to come in and throw. The grand opening festivities start at 5 p.m. and will include Mac's Smokehouse food truck, Holy Guacamole food truck, and the Gaslight Social's alcohol tents, along with live music by Aquile starting at 8.
To reserve a lane ahead of time for the grand opening, call Oil City Axe Company at 307-333-1446 and leave a voicemail.
The Oil City Axe Company is located at 801 N. Center St. and you can check out updates on their Facebook page.
---
PAID FOR BY OIL CITY AXE COMPANY
This article is a promoted post. The views, thoughts, and opinions expressed in the text belong solely to the organization that paid for the article, and do not necessarily reflect the views, thoughts or opinions of Oil City News, its employees or its publisher. Please fill out this form if you would like to speak to our sales department about advertising opportunities on Oil City News.